London
London, the capital of England and the United Kingdom, is a 21st-century city with history stretching back to Roman times. At its center stand the imposing Houses of Parliament, the iconic 'Big Ben' clock tower and Westminster Abbey, site of British monarch coronations. Across the Thames River, the London Eye observation wheel provides panoramic views of the South Bank cultural complex, and the entire city.
Point of Interest
Spot: Clock Tower
Describe:
Big Ben is the nickname for the Great Bell of the clock at the north end of the Palace of Westminster in London and is usually extended to refer to both the clock and the clock tower.
Spot: Ferris Wheel
Describe:
The London Eye is a giant Ferris wheel on the South Bank of the River Thames in London. It is Europe's tallest Ferris wheel, is the most popular paid tourist attraction in the United Kingdom with over 3.75 million visitors annually, and has made many appearances in popular culture.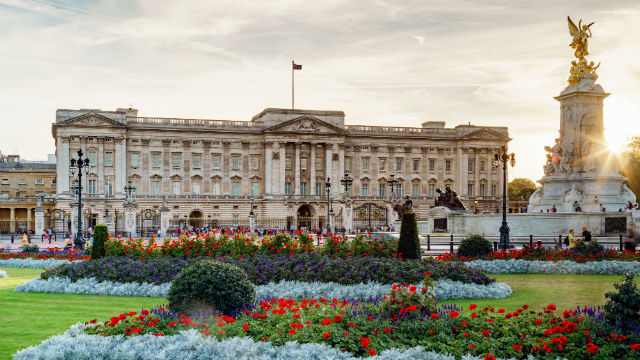 Buckingham Palace
3. Buckingham Palace:-
Spot: Palace
Describe:
Buckingham Palace is the London residence and administrative headquarters of the monarch of the United Kingdom. Located in the City of Westminster, the palace is often at the centre of state occasions and royal hospitality. It has been a focal point for the British people at times of national rejoicing and mourning.
British Museum
Spot: Museum
Describe:
The British Museum, located in the Bloomsbury area of London, in the United Kingdom, is a public institution dedicated to human history, art and culture.
Tower Bridge
5. Tower Bridge:-
Spot: Bascule bridge
Describe:
Tower Bridge is a combined bascule and suspension bridge in London built between 1886 and 1894. The bridge crosses the River Thames close to the Tower of London and has become an iconic symbol of London. Because of this, Tower Bridge is sometimes confused with London Bridge, situated some 0.5 mi upstream.
Palace of Westminster
6.

Palace of Westminster:-
Spot: Iconic home of UK parliament
Describe:
The Palace of Westminster is the meeting place of the House of Commons and the House of Lords, the two houses of the Parliament of the United Kingdom.
Photos of Sight